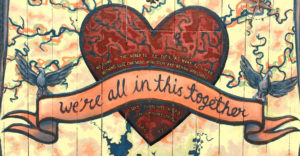 Today, Governor Tom Wolf said businesses in the state will be closed indefinitely, and a stay at home order has been extended until April 30. Again, this leaves us without a firm re-open date. This new mandate affects our ability to reschedule appointments at the moment. We will reach out to all clients with appointments as soon as we know when it is safe and permissible to re-open. Please continue to check your email and our social media for re-opening status.
Our online store will remain open should you need any products at this time.
~~~~~~~~~~~~~~~~~~~~~~~~~~~~~~
Your Salon True team has got you (and your grays) covered. We will continue putting together DIY touch-up color kits as long as we have the supplies. It is important to know there will only be enough color to cover your hairline and the part of your hair.
In the Salon True Pandemic DIY Touch-up Color Kit, you will receive the following:
*Your own personalized color in two separate containers waiting to be mixed (enough for your hairline and part line)
*One pair of gloves that you can wash and reuse
*One each shampoo packet and conditioner packet
*Step-by-step directions on how to mix and apply your color
*Barrier gel, so you do not get stained during the process
This will be a $50 purchase
Orders will be taken only by email at livelovebe@salontrue.net
Product orders can also be placed for pick-up as well.
Currently, we are offering one pickup time:
Place your order before 4 p.m. Thursday
Receive your order curbside on Friday between 10:00-2:00
In addition to the written directions in your kit, you can find step-by-step videos here.
~~~~~~~~~~~~~~~~~~~~~~~~~~~~~~
We all must do our part to keep each other and our communities safe and healthy. The impact that COVID-19 has (and continues to have) on all of us has a ripple effect reaching far and wide. We at Salon True have a way that you can help your favorite stylists during these uncertain times.
We will be selling virtual chances for individually curated gift baskets. Each winner will receive a gift basket curated specifically for their hair needs. There will also be daily winners who receive a Salon True gift box consisting of samples and travel size items. Virtual chances are $5 each, three for $10, or eight for $20. All proceeds will be split among our staff to help supplement their loss of income and tips during this shut down. You can purchase your virtual chances through the Venmo below: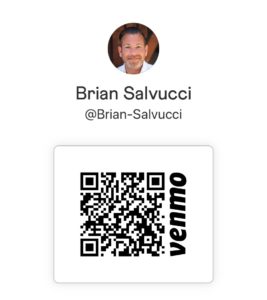 We wish everyone good luck! Winners will be chosen each day and posted to Instagram & Facebook stories. Winners will also be contacted by phone and baskets and boxes will be available for pick up once we resume business. Our team thanks you in advance for your support during this time. We look forward to seeing everyone real soon!