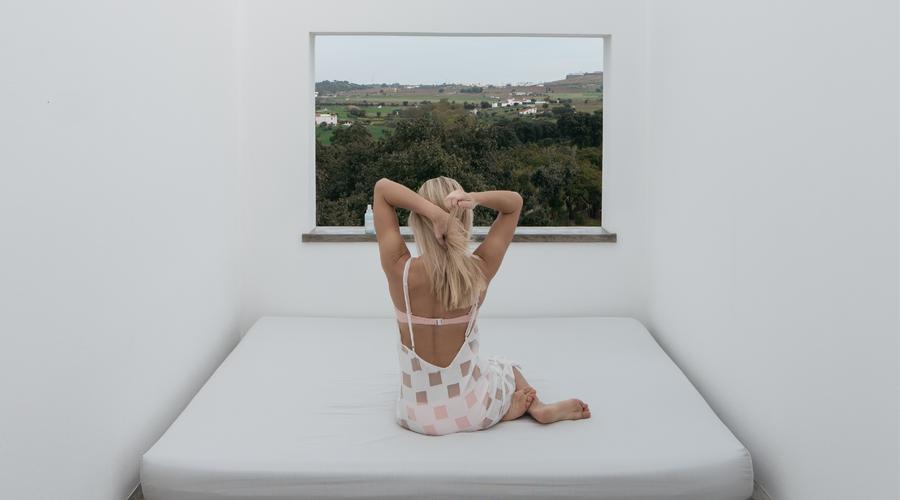 Anyone who's ever had their sweaty strands stuck to the back of their neck or almost pass out out mid-blowout knows that keeping that hair up is a must for summer. This summer think braids. They keep your hair off your skin, and hide those pesky hair harrows the warmer months bring (humidity, frizz and dry, split ends). Plus braids are the perfect accessory for music festival season. Here are the braids we can't wait to try this summer.
Photo by @byjenniferlee
Tousled Side Braid
To get this gorgeous textured side braid, prep your hair by generously misting with Davines This is a Sea Salt Spray. Create a side part, and then tightly French braid your hair from the left of your part down along the side of your head to the ends. Once it's secured, gently tug at the braid to give it a softer, sexy look. Finish up your braid with a quick spritz of Davines This is an Invisible No Gas Spray. Not sure how to french braid? Check out this how-to from Allure.
Boho Braided Pigtails
This style is a mane must for your next music festival or a beach party. Start by rubbing some Davines This is a Texturizing Dustinto your roots for a little extra volume. Next pick your part- this look works just as well with a side part as it does parted straight down the middle. Back-comb the hair at the sides and the crown, then create two braids starting at the ears and down to the mid-neck and tie them off. Leave the bottom free and spritz ends with Davines This is a Dry Texturizer for perfectly boho braids.
Photo by Daniel D'Ottavio
Romantic Crown Braid
The most important thing to remember about a crown braid is the messier, the better, so don't be too concerned about the shape. This braid works well on shorter hair too, just let any shorter pieces that fall out of your braid frame your face (or use a bobby pin to tuck them back in place). For an ultra romantic half-crown braid, try this version from Byrdie Beauty. Finish up with a few spritzes of Davines This is a Shimmering Mist and you're ready to rock that crown.
Braided Top Knot
This is the perfect look when you're pressed for time, because it works better on second-day. Spray your roots with Davines This is a Hair Refresher to absorb any oil and add volume and texture.Throw your head upside down and gather your hair at the crown making a ponytail. Braid your pony all the way to the bottom and wrap the braid loosely into a bun. Secure it with a bobby pin, and give it a few tucks for a more i-woke-up-like-this-vibe.
Photo by Hello Jet
Between the frizz-inducing humidity and sweating your way into a messy (and not in a cute way) bun, nailing the right summer hair look can be a challenge. But braids are here to save the day. Keep them in your beauty rotation all season long and you'll feel as cool as you look.
Jaclyn LaBadia, Feature contributor
Cover photo by @carleyscamera