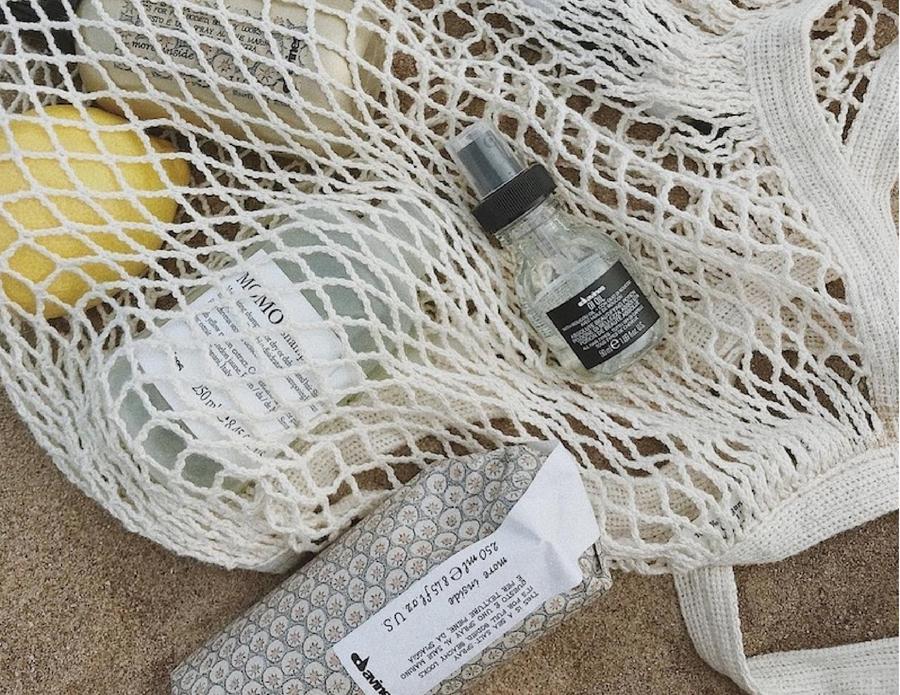 Summer calls for a less-is-more beauty approach. A dewy glowing complexion, effortless beach hair, and pretty fingers and toes are all you need to get you through the season looking pretty. Along with your sunglasses and swimsuit, consider these products to be your summer beauty essentials.
Start with a chic carrying case like this Patagonia Naturals Shoulder Bag. This is the perfect, canvas, go-anywhere-bag for the season, and just the right size for carrying around your summer beauty kit. Plus this tote can take you from day to night.
Staying hydrated is a beauty must in any season, but especially during the dryer months of summer. Dehydration can lead to serious hair and skin damage- not to mention fatigue and poor brain function. Harmless Harvest Harmless Organic Coconut Water is loaded with electrolytes and antioxidants (both beauty powerhouses) and is as delicious, as it is refreshing. Keep one tucked in your tote at all times.
Photo by Harmless Harvest
Multi-tasking skin-care products go a long way in the hazy days of summer. Stock your beauty bag with products like Supergoop Glow Stick Sunscreen (that doubles as an SPF and highlighter) and a color stick like Milk Makeup Blush and Lip Tint.
The Davines SU family of products is your go-to collection for keeping your hair protected from the summer elements. Keep humidity at bay with a lightweight texturizer like Davines This is a Sea Salt Spray. Soften dry strands and tame flyaways with Davines This is an Oil Non Oil.
Photo by @tanyadestiny
Keep your hands and feet looking pretty poolside with a bright or nude nail against tanned, hydrated fingers and toes. A classic red or a sheer taupe like Tenoverten's LA or Fulton, and a tube of Davines OI Hand Balm are all you need for the perfect summer mani and pedi.
Photo by @davinesbrasil
These beauty finds will help you stay gorgeous all season long!
Jaclyn LaBadia, Feature Contributor