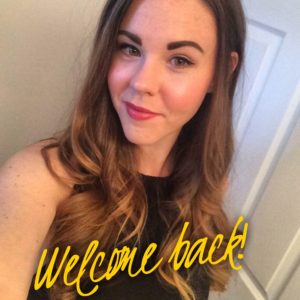 You read that correctly! Shannon will be re-joining the Salon True team in just one week. We're so excited to have her as part of the team once again! Shannon's love of the beauty industry has proven too much to ignore (lucky for you . . . and us too). We've missed her and we know many of you have as well. Starting next week, June 26th, Shannon's schedule will be as follows:
Tuesdays – 9:00-2:30
Wednesdays – 9:00-2:30
Thursdays – 9:00-9:00
Saturdays – 9:00-4:00
Show her some love and book an appointment today!